Welcome to San Diego Blog | June 22, 2011
Important News for Downtown San Diego Investors and Renters
Limited supply of Downtown San Diego Rentals
This is a good news/bad news statement for the downtown San Diego housing market. Renters are seeing prices rise, even as there is an expanding pool of rental choices.  Demand for rentals is increasing.  Investors in Downtown San Diego real estate are finding good quality tenants quite easily.  There are many factors at work here that will be discussed. 
But there is a paradox in the Downtown San Diego housing market that is the core of this blog. 
Why aren't purchase prices rising in "rentable condos" as rents increase?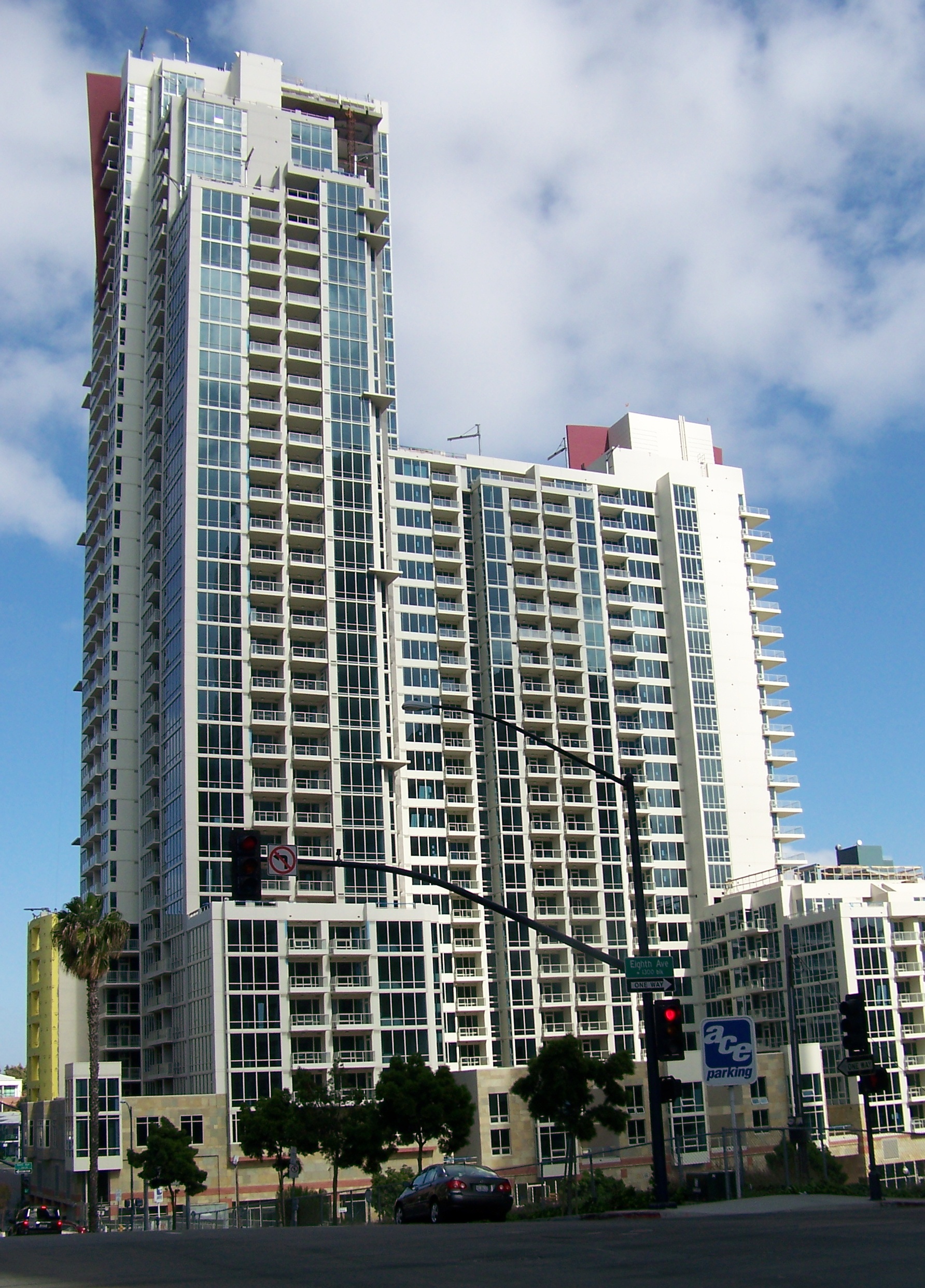 Let's start with a quick look at the rental market in Downtown San Diego. 
We identify 6 major rental communities in Downtown San Diego. These are full amenity buildings, many with condo level finishes.  In fact, some were built as condos, but the lucrative and limited rental market has made them more attractive as rental apartments.  They include:
| | | | |
| --- | --- | --- | --- |
| Community Name | Address | Neighborhood | Building Style |
| Allegro Towers | 1455 Kettner | Little Italy | Highrise |
| Archstone Harborview | 820 West G | Marina | Wood Frame |
| Current Luxury Apartments | 1551 Union | Little Italy | Midrise |
| Camden Tuscany | 1670 Kettner | Little Italy | Wood Frame |
| Strata Luxury Apartments | 969 Market | East Village | Highrise |
| Vantage Point | 1281 9th Av | East Village | Highrise |
Vantage Point is absolutely central to this conversation.  Started in 2006, and conceptualized years before, Vantage Point was intended to be the largest Condo project in Downtown San Diego.  This 40 story uber-residential building includes 679 units.  When Vantage Point was ready to be occupied in 2008, the national mortgage crisis and recession were rocking the San Diego housing market to its core.  The condo project died.
In 2009 Equity Residential, one of America's largest apartment Real Estate Investment Trusts acquired Vantage Point.  Since September of 2009, they have rented 72% of the 679 available apartments!  This, while each of the above mentioned rental communities have maintained full occupancy levels.
As Realtors, we provide services directly to renters–and provide rentals on behalf of condo owners.  Our available inventory is offered on the San Diego MLS.  We currently have approximately 50 condos available for rental in Downtown San Diego.  86 condos were rented in the past 60 days from MLS!  We don't have enough rental condos to meet the demand.
Effectively, every available rental condo has a tenant available on the day it hits the market.
Investors in Downtown San Diego Condos
Statistics from recent Downtown San Diego Real Estate sales follows.   We can speak only to our own experiences with investment and rental properties.  But the volume of transactions and the niches that are selling, indicate that investor activity continues at a very high level.
60% (157 of 260) of condo sales in 92101 Real Estate over the past 90 days were at a purchase price under $400,000.  There is a profile that remains quite consistent throughout these transactions.  Most are investors, many owning multiple properties in Downtown.  They are primarily cash buyers.  These were primarily in East Village and Little Italy.
In spite of lower home prices, there are fewer first time homebuyers and an increasing number of renters downtown.  Last year's tax credits brought a number of first time homebuyers into the market.  No such program exists today.  Although lending seems more available, many would be homebuyers cannot qualify.
Downtown San Diego has also undergone some change.  Thomas Jefferson School of Law opened its new building on 11th Ave. in East Village.  There are significant construction projects for the new Federal Court Building (in Columbia), as well as the San Diego Public Library in East Village, which have brought more renters to Downtown. 
Back to the paradox:
How can the rental market continue to expand and see increased rental costs, as the cost of investment properties fall?
It would appear that the allure and desirability of Downtown Living has not been diminished by increased costs.
Real Estate Investors in Downtown San Diego need to know…
…a few basic rules to be successful in Downtown San Diego 
Do your homework and be ready when an opportunity arises.  Investors are beating traditional homebuyers to "the best deals" by being urgent and acting quickly. 
Have your ducks in a row.  Cash is preferred by banks in REO and Short Sale situations.  But an individual with a pre-approval from one of a handful of Downtown Lenders can be an equally strong buyer.  You should be aware, however that if a condominium is engaged in litigation, loans often are not available.
Have a good Real Estate Agent.  I know it sounds self serving, but so many good deals get messed up by inexperienced realtors.  We're professionals who are on top of the market and the processes to get deals done.
Determining return on investment is pretty straightforward in the Downtown San Diego Condo market.  There are essentially two fixed expenses that can be assigned to condo ownership; HOA Fees and Property Taxes.  Optimal Return on Investment would occur through acquiring a property at a low acquisition cost, in a desirable building that is easy to rent.  The less you spend on the property the lower the property taxes.  Lower HOAs result in higher ROI.  The biggest detriment to earning high ROI is high turnover and vacant properties.  Choose good tenants and long-term leases.
There seems to be a handful of buildings that present the best investment opportunities.  These would include: Gaslamp City Square, Icon, Metrome and Park Boulevard East and West–found in East Village and the Gaslamp.  As well as Treo, LaVita and Acqua Vista in Little Italy and Columbia.  We keep an eye on these daily and do a lot of business in all of them.
Do you have an opinion or observation about Downtown San Diego Real Estate that you would like to share?  Blogging is a participation sport–I'd really love to hear another point of view. 
Whether you're an investor, home buyer or just someone interested in San Diego Real Estate, give a call or send an e-mail.  "Let's start a conversation about San Diego real estate."
.
---